CA Anil Kapilendra Swain
Partner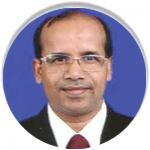 B.Com (Hons), MBA, FCA
Insolvency Professional

Regn. No. IBBI/IPA-001/IP-P00983/2017-18/11624
Designated Partner, Bhubaneswar
Total experience : 20 Years
Core Competence & Industry specific experience
Accounts, Audit, Taxation, Internal Control & Check System. Austerity management & Cost Control in Industry Sectors: Power Distribution and Transmission, Hospitality, Media, BroadBand & CableTV, Communications, Beverages, Automobile, Real Estate, Agro & Dairy, Local/Govt. Funds, Govt. Colleges in Odisha, Public Sector Banks, Educational Institutions, Warehouse & Logistics, Engineering & Construction, Garment Manufacturing & Trading.
Experience in restructuring & handling of Stressed Assets
Participation in transformation process during privatization of Power Utility Companies in Odisha.
IPO of Ortel Communications Ltd.
Working Capital Management both Fund Based and Non Fund based, Term Loan Funding, Hire Purchase/Leasing Debt-Equity leveraging SARFAESI Act, 2002.
Experience under IBC
Partner of AAA Insolvency Professionals LLP, largest IPE in the country and assisting other partners in CIRP and Liquidation cases. AAAIP is presently working on more than 46 live CIRP cases.