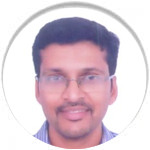 B.Com, FCA
Registered Valuer
Insolvency Professional
Regn.No .IBBI/IPA-001/IP-P01121/2018-19/11820

Designated Partner, Ahmedabad
Total experience : 15 Years
Core Competence & Industry specific experience
Business Valuation, Credit Sanctioning & Monitoring, Investment Banking, Debt Syndication, Private Equity, Debt Restructuring, Internal Audit, Investment Banking, Merchant Banking, M&A.
Experience in restructuring & handling of Stressed Assets
Exclusive advisor for Debt Restructuring of Backbone Projects Ltd. (renowned Infrastructure Company) and Handled Debt Restructuring.
Handled many structured funding in ICICI Bank, Vivro Financial Services and Value Vision Consultants.
Experience under IBC
Appointed as IRP in three cases each by Dena Bank, Punjab National Bank and SASF of IDBI Bank.
Partner of AAA Insolvency Professionals LLP, largest IPE in the country and assisting other partners in CIRP and Liquidation cases. AAAIP is presently working on more than 46 live CIRP cases.
Public Speaking and Content Writing
Prepared Presentations for presenting before various banks. Analysis of case laws for internal training purposes and for uploading on the website of AAAIP.