CA K.V. Sivaraman
Partner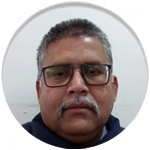 B.Com, ICWAI (Inter), FCA
Insolvency Professional
Regn.No.IBBI /IPA-001/IP-P00900/2017-2018/11497
DESIGNATED PARTNER, NEW DELHI
Total-experience: 32 Years
Core Competence & Industry-specific experience
Accounts Audit and Taxation, Finance and Treasury Management, Credit Insurance, Running and Managing of Business Operations. Work Experience in various Industry Sectors as senior management personnel/consultant such as Ceramic ware – EID Parry (I) Ltd., Leather Goods – Hidesign, HDPE / PPBags – Stanpacks (I) Ltd., Hospital – Madurai Meenakshi Mission Hospital & Research Centre, KPO / BPO Operations – BBW Accounting Services (P) Ltd., IT Distribution – Global Infonet Distribution (P) Ltd., Merchant Trading – TUF Metallurgical (P) Ltd., Management Audit – Sahara India Parivar, Fishing Operations – Fortune Fisheries Group.
IFST for 9 Years from SIPCOT for Stanpacks (I) Ltd.
Experience in restructuring & handling of Stressed Assets
Working Capital Management both Fund Based and Non-Fund Based, Term Loan Funding, Hire Purchasing/Leasing.
Experience under IBC
Presently RP in 3 cases of CIRP
Presently Liquidator in 2 cases