CA Parveen Bansal
Partner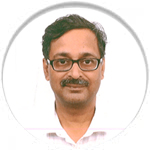 B.Com, FCA
Designated Partner, New Delhi
Insolvency Professional
Regn. No. IBBI/IPA-001/IP-P00175/2017-18/10344
Total Number of Years of experience:-32 years.
Core Competence & Industry specific experience
Finance, accounts, corporate restructuring, merger and acquisitions at senior positions in corporate.Worked at Senior Position with GHCL Limited, NCML Industries Limited, Shiva Consultants Private Limited, Advance India Projects Limited. Industry segment exposure in Textile, Chemicals, Consumer durables, Edible Oil, Real Estate, Iron and Steel, Telecommunication etc.
Experience in restructuring & handling of Stressed Assets
Managed acquisition activities of Rosebys, a chain of 150 stores in home furnishing business based in UK in 44 days.
Corporate Debt Restructuring of GHCL Limited, NCML Industries.
Experience Under IBC
Presently RP in 4 CIRP cases. 2 of these cases have gone into liquidation stage where he has been appointed as the Liquidator.
Public Speaking and Content Writing
Regular faculty in the pre-examination course organised by IPA of ICMA. Faculty at Pre-Registration Course Conducted by IPA of ICMA.
Amit Spinning Ind. Ltd. 84
Andaman Sea Food Pvt. Ltd. 61
Tehri Iron and Steel Casting Ltd. 23
Raman Ispat Ltd. 10