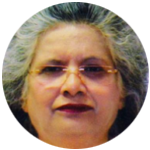 B.Com, FCA, IRP.
New Delhi
Designated Partner
Insolvency ProfessionalReg No. IBBI/IPA-001/IP-P01814/2019-20/12794
Total Number of years of experience :
39 years' experience as CFO , in Various Companies, Like Delton Cables Ltd, Opera House Ltd, and Opera Global Private Limited.
8 years' experience as auditor, debt syndication consultant, , compliances consultant as Partner of M/s  R Syal & Co., a mid-level CA Firm
Registered with IBBI  as a Insolvency Professional, and appointed by Honourable NCLT, as AR of Home- Buyers in case of Granite Gate Properties Private Limited.
Specialized in Consultancy of Project Financing , Banking Matters, DGDT Matters, rehabilitation of sick Units, Corporate Debts Restructuring, One Time settlements, Authored of Book titled "Leading People" which is published in 2013 this book is the training module on leadership development at all levels of the organization
Core Competence & Industry specific experience:-
Accounts & Auditing;
Tax and Company Law Compliances;
Bank Loan syndication;
Restructuring and rehabilitation of sick units, one-time settlement of Bank loans;
Projected financial statements, Technical and Financial Viability Study
Preparation of rehabilitation scheme for BIFR cases; CDR Cases
Insolvency and Bankruptcy Law
Experience of various industry sectors as auditor, consultant, resolution agent and the resolution professional.
Appointment as Authorized Representative (AR) on behalf of home buyers for M/s Granite Gate Properties Pvt. Ltd.
Worked with different industry segments such as Manufacturing and Exports of garments, Cable and Conductor Industry, EPC Projects, Engineering Industry, Electric industry, Investment and Banking.
Worked as Chartered Accountants -cum – Financial Controller of Opera House Export Ltd of India, and other public sector and assisted sector companies.
Worked as Director Finance of Delton Cables Ltd.
Worked as Director (Finance) at Opera Global Private Limited for 21 years.
Insolvency Professional Resolution Advisory, Management and Appearance services before National Company Law Tribunal (NCLT), National Company Law Appellate Tribunal (NCLAT), Insolvency Professionals Agency (IPA), Insolvency and Bankruptcy Board of India (IBBI), Debt Recovery Tribunals (DRT), Debt Recovery Appellate Tribunal (DRAT) and other quasi-judicial authorities.
Appearance before National Company Law Tribunal, Regional Director, Registrar of Companies, Official Liquidator in respect of Corporate Restructuring – Merger, Demerger, Amalgamation, Acquisition, Takeover & Bought out deal including Fast Track Merger under the Companies Act, 2013.
Legal Representation and Appearance before National and other Consumer Forums, Competition Commission, Trade Mark, Patent, Copyright Registry & other quasi-judicial authorities.
Experience under IBC: –
Designated Partner of AAA Insolvency Professionals LLP, Second 'Insolvency Professional Entity' (IPE) of India recognized by IBBI.
Applicant and other 41 partners of IPE (in which 1 partner is not an Insolvency Professional) are already working on more than 123 cases as IRP/RP & 32 as Liquidator.