Appointment of CA. K Easwara Pillai.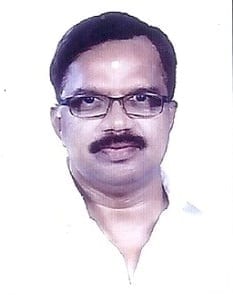 Insolvency Professional, CA. Designated Partner Kochin
CA Anil Goel, Founder/Chairman (AAA Insolvency Professional LLP) is very pleased to announce the appointment of CA. K Easwara Pillai as a Partner of the firm.
About AAA Insolvency Professional LLP
46 IBC cases involving claims of more than 50000 Cr.
The Partners of AAAIP have been assigned 46 assignments of IRP/RP and all the assignments have progressed well and all the timelines have been complied with by all the partners by using the multi-location infrastructure, various teams of human resources, knowledge base, data base of IPE, specially created formats, checklists, SOPs and software.
AAAIP is also handling many matters of Operational Creditors, home buyers and Financial Creditors, where the matters are getting resolved without even knocking the doors of National Company Law Tribunal or without the commencement of CIRP.
AAAIP has also handled various assignments of preparation of Resolution Plans for Resolution Applicants; process consultants to other Resolution Professionals, advisors to Corporate Debtors under Corporate Insolvency Resolution Process and advisors to Committee of Creditors for complicated matters.
About CA. K Easwara Pillai
This appointment reflects the firm's commitment to investing in its bright future by bringing through new partnership talent and ensuring it delivers an exceptional client service experience.
K Easwara Pillai is an outstanding Advocate who has played a key role in the in the areas of 'Finance, Accounts, Banking, Risk evaluation & control, Fund management, Taxation, Auditing, System Implementation, MIS and Human Resource Management' and success of the firm by building strong, solution focussed relationships with clients. Raja Rao Vaddi works collaboratively with clients to achieve tailored outcomes on individual matters, whilst also meeting broader strategic objectives.
He has over 35+ years experience in Chartered Accountant in Practice having core competencies in the area of Auditing, taxation, compliances, Project Financing, Debt Syndication, Overseas investment consultancy.
Worked with following Industry sectors as auditor, business consultant:
Manufacturing;
NBFC/Nidhi Companies;
IT;
Hospitality;
Builders/Property Developers;
Trusts/NGOs etc.
Commendation certificate issued by Kerala Government on 26/09/2014 for outstanding contribution for 20 years in Financial and all tax-related matters of "Guruvayur Devaswom" having an asset base of Rs. 10,000 Crores.
Experience under IBC:
IRP/RP:- IRP proposal in the case of M/s. Lakshadweep Development Corporation Ltd. is pending with NCLT, Chennai.
Partner of AAA Insolvency Professionals LLP, largest IPE in the country and assisting other partners in CIRP and Liquidation cases. AAAIP is presently working on more than 46 live CIRP cases.
K Easwara Pillai brings a unique blended skill-set to claims resolution.
K Easwara Pillai current focus in Insolvency and Bankruptcy, occurring in the workplace or involving sub-contract or labor hire arrangements, along with compulsory third party claims. His strengths lie in her attention to detail and claims negotiation, capitalizing on her passion for advocating client's cause at conference toward early and effective claims compromise.
Congratulations CA. K Easwara Pillai and welcome to the AAA Insolvency Professional LLP.